Distilled perspective on real-world issues from Artificial Intelligence to Zika. Two distinct brands, Bloomberg Gadfly and Bloomberg View, deliver a knowledge network that helps leaders find answers to complex issues.
Experiences across platforms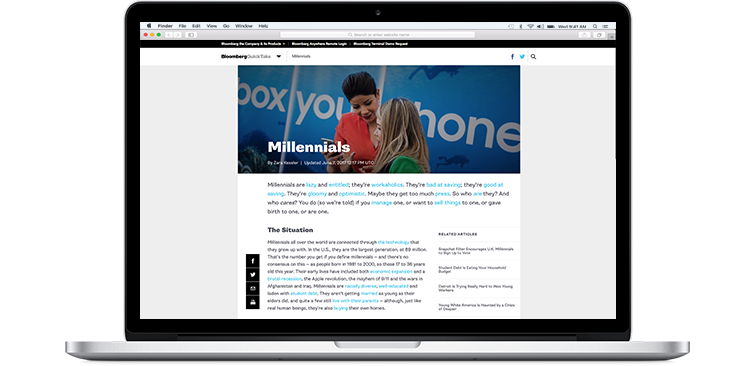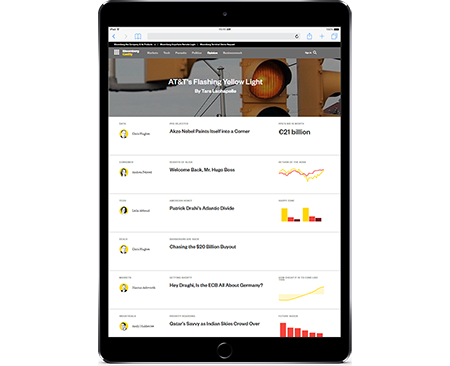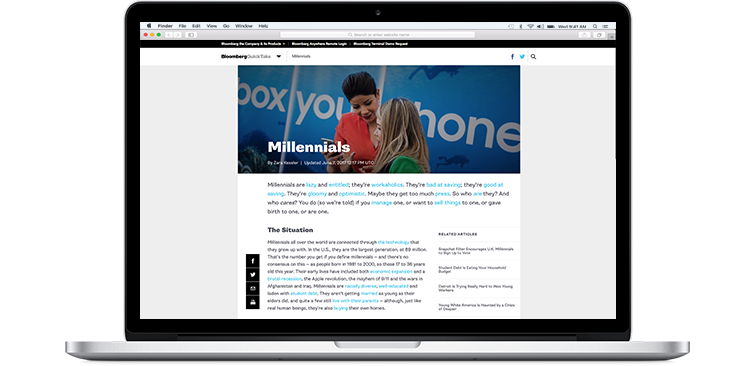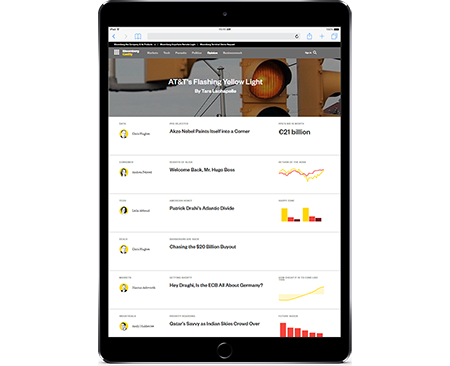 40+
---
Bloomberg View columnists, plus influential contributors
34
---
specialized Bloomberg Gadfly editors and columnists
Trendr pairs brand messaging with real-time news and market quotes about top-trending companies, creating a uniquely intelligent business environment.
Rich, responsive experience embeds an expandable brand message with the content that matters most to your brand.
Real-time content alignment opportunity captures the moment readers are most likely to engage and share by dynamically pairing a top trending story with a partner's existing creative in a custom 300×600 unit.