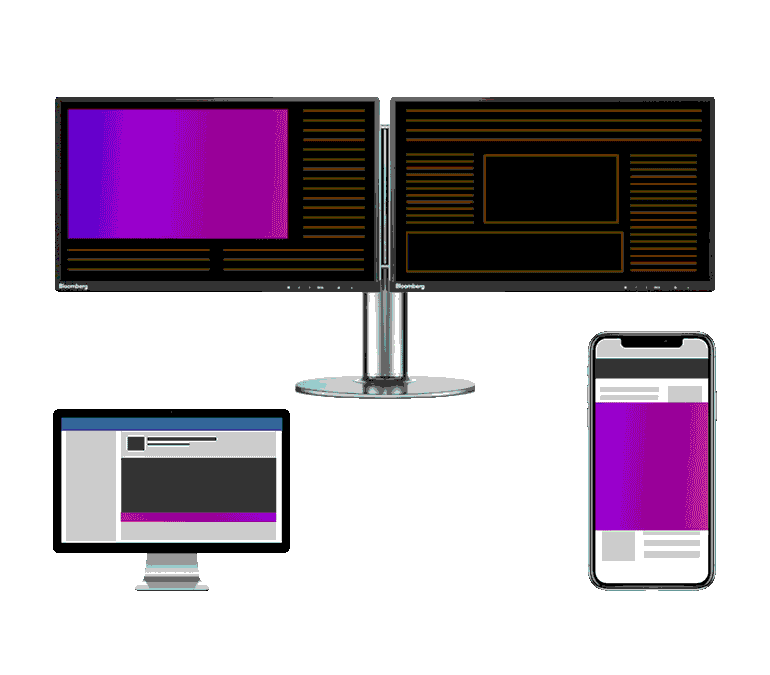 ---
What it is
Live, interactive Bloomberg news reaches audiences across our social media channels – with sponsor integrations.
How it works
All B:Cast videos are simulcast across social platforms live and can also viewed on-demand at any time after.
Multiple series available for sponsorship, including Tom Keene daily expert news analysis and Digital Defense, featuring Bloomberg Technology cybercrime reporter Jordan Robertson.
Content lives across Facebook, YouTube, Twitter via Periscope, and the Bloomberg Terminal.
Dynamic in-stream unit pairs video and interactive visuals for doubly immersive brand experience.
Rich, responsive experience embeds an expandable brand message with the content that matters most to your brand.
Innovative rich media unit showcases your brand's best assets in an interactive sequence.